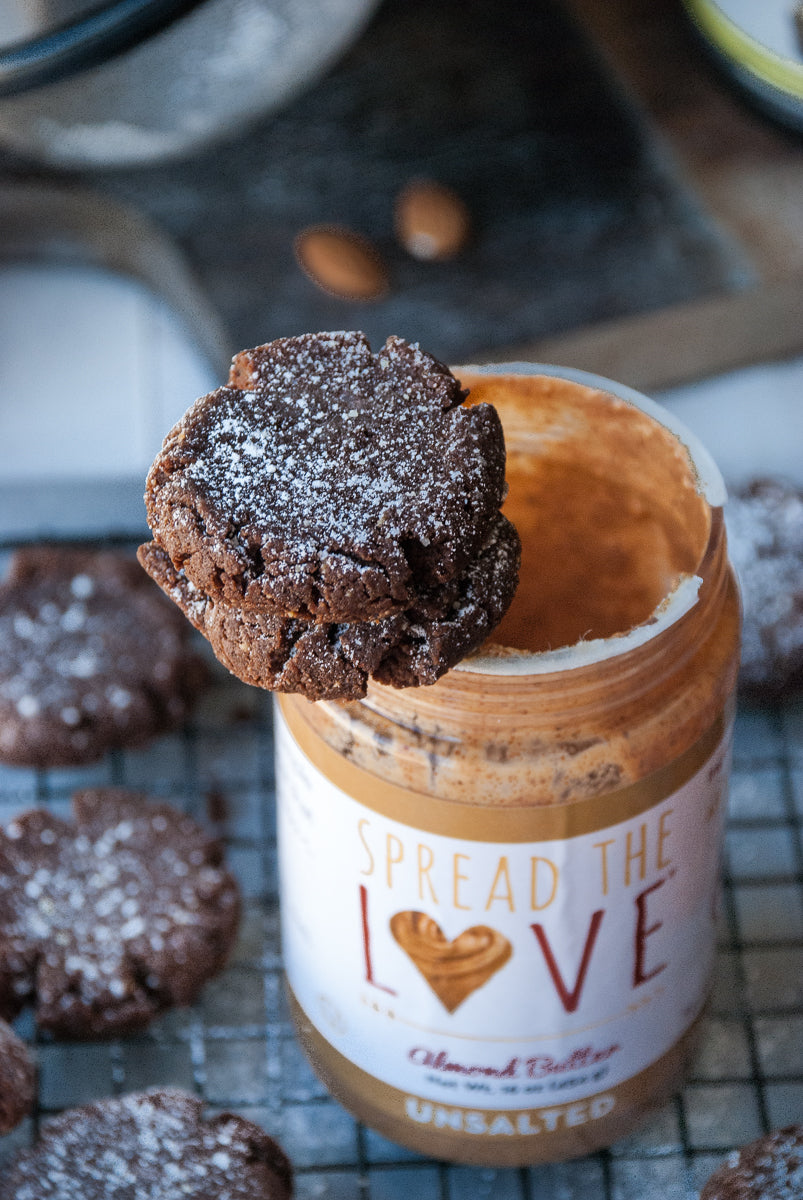 Ingredients
64g chocolate protein powder (optional)
2 tbsp granulated sugar
1/4 cup flour
1/4 cup unsweetened cocoa powder
5-6 tbsp pumpkin puree
1/4 tsp baking soda
1/4 tsp baking powder
confectioner's sugar
Method
Step 1 -

Preheat oven to 325F and prepare a baking sheet with parchment paper.

Step 2 -

Place the flour, protein, cocoa powder, baking soda and baking powder into a mixer and mix until combined.

Step 3 -

Add the almond butter and continue mixing until a crumbly dough forms.

Step 4 -

Add pumpkin puree 1 tablespoon at a time until you reach a dough consistency (no longer crumbly).

Step 5 -

Separate dough into 14 evenly sized balls and press flat using the bottom of a glass.

Step 6 -

Bake for 6-7 minutes. Let cool and sprinkle with confectioner's sugar.