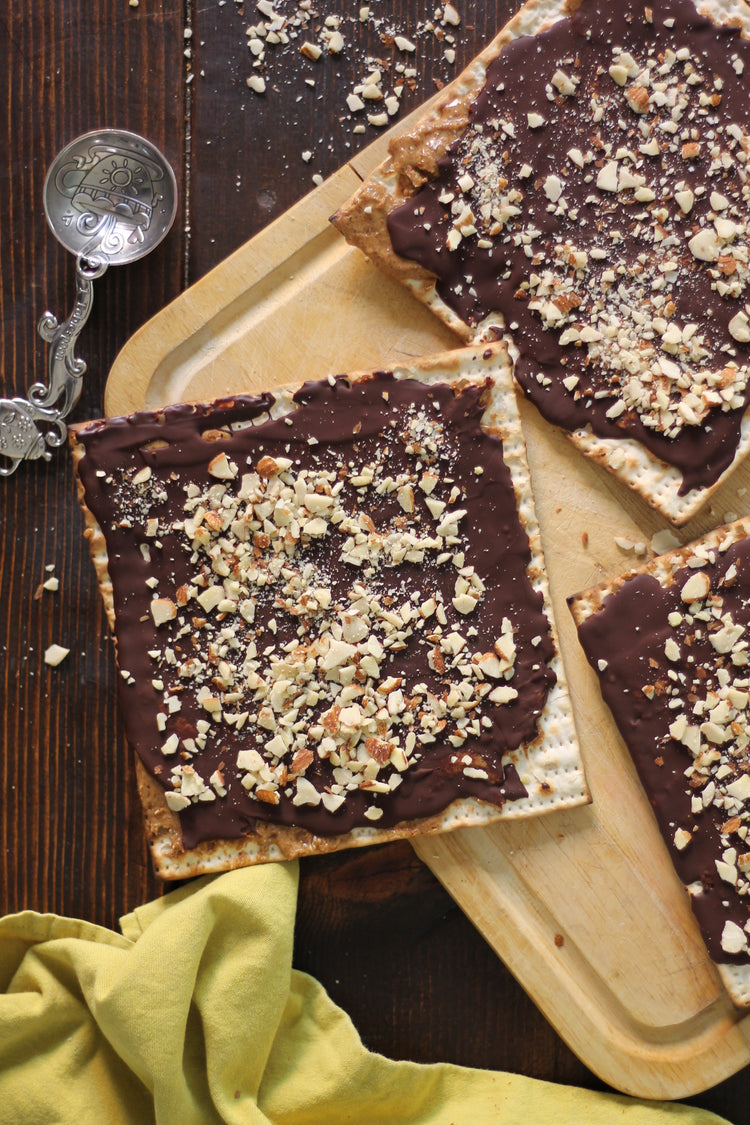 Method
Step 1 -

In a small bowl, combine the almond butter and brown sugar. Place the bowl in the microwave and heat on high for 30 seconds. Stir to combine and dollop on each square of Matzo.

Step 2 -

With an offset spatula, Spread The Love® Almond Butter out evenly on the Matzo. Place the Matzo on a sheet pan and put in the freezer, while you melt the dark chocolate.

Step 3 -

With an offset spatula, spread the melted dark chocolate evenly over the almond butter to cover. Rough chop the almonds and sprinkle over the dark chocolate. Place the Matzo back into the freezer for 8 minutes to harden slightly.

Step 4 -

Cut the Matzo into 8 pieces and serve immediately or put in a bowl to chill to serve later. Enjoy!